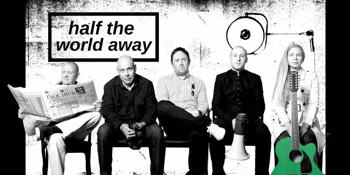 Half The World Away / Live at Lefty's
Lefty's Music Hall (Brisbane, QLD)
Sunday, 21 August 2022 12:00 pm
Live performance by Half The World Away, performing the hits and B-sides of Oasis, Noel Gallagher's High Flying Birds and Liam Gallagher.

Australia's first tribute to Noel Gallagher's HFBs and Oasis. Performing timeless Oasis favourites, B-sides, and best picks of NGHFBs, seamlessly replicating the iconic performances at Knebworth, Loch Lomond, MTV Unplugged and the Royal Albert Hall.

Get your tickets NOW! Not to be missed show on Caxton Street.