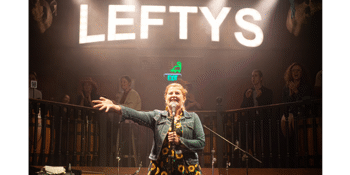 Ruckus Slam
Ruckus Poetry Slam - MUCKUS!!
Smallest Horse
Lefty's Music Hall (Brisbane, QLD)
Wednesday, 25 May 2022 6:30 PM
ARE YOU READY TO RUCKUS?!

Brisbane's loudest wildest poetry slam is back another 16 poets battling to the death, a killer live music feature and BIRTHDAY CAKE!*

This month we have extra reasons to celebrate - It's Meg and Martin's Birthdays.

What is a poetry slam you ask? A slam is a crowd judged open mic competition where you get 2 mins 30 to give us your best poem, rap, song lyric or rant. Sign up is on the night, so grab your ticket and show up on time to secure a spot.

PLUS we have an amazing live music feature from one of our favourite Brisbane bands (keep an eye in the event for details) plus drinks, yelling, and the usual frivolity.

Tickets $15 presale or $20 on the door.

This is an 18+ event.

* Cake only happens if you bring it
** Please bring cake. Its their BIRTHDAYS!