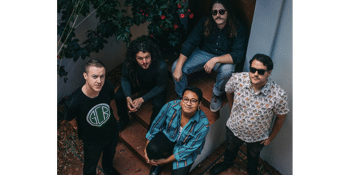 Arts Queensland & Lefty's Music Hall
HRBRT
Lefty's Music Hall (Brisbane, QLD)
Thursday, 8 October 2020 7:00 pm
HRBRT are amongst the most exciting acts to emerge from Brisbane's burgeoning jazz and improvisational music scene, having crafted a unique and futuristic blend of funk, fusion, neo-soul and electronic music. One of the few bands that can truly make odd meters groove & instrumental music sing, they have been described as "one of the musical gems of Brisbane and indeed Australia".
Doors 7PM Thursday October 8th - head to
Lefty's Music Hall Facebook
for all show details.
This Play Local event is supported by the Queensland Government through Arts Queensland.